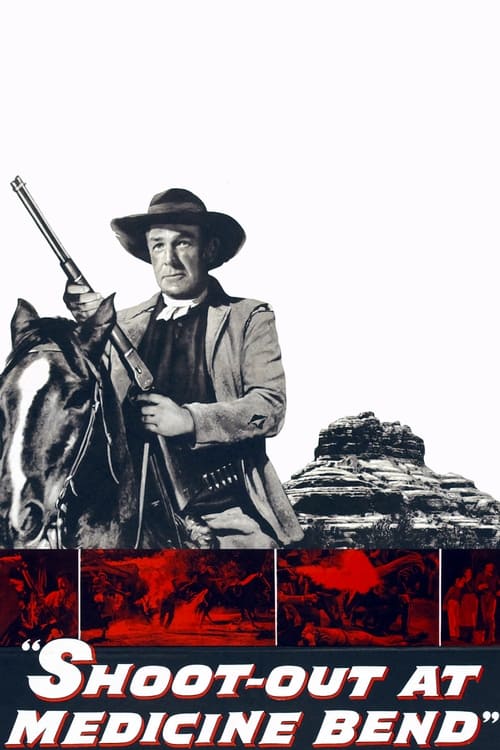 Shoot-Out At Medicine Bend (1957)
He called himself the "Preacher"... and he wrote his sermons in lead!
In Medicine Bend, a crooked businessman has the town mayor and sheriff in his pocket while his henchmen raid the wagon trains passing through the region.
We Recommend
A dissatisfied ranch hand becomes a bounty hunter. He conspires with a crooked town boss to dirty up a neighboring village where a valuable railroad franchise is headed.
Thanks to the chicanery of his crooked uncle Major Cosgrave, Jet has been cheated out of his father's property and branded a pariah. He spends the rest of the film trying to regain his birthright and clear his name. The two women in Jet's life are Judy Polsen, who chases him for so long that he finally catches her, and Alice Austin, Major Cosgrave's fianee.
Brett Wade, gambler, gunslinger, and classical pianist, is wounded in a gunfight with the Ferris clan; the doctor finds signs of tuberculosis. En route to Colorado for his health, Brett stops in Socorro, New Mexico along with Ferris gunfighter Jimmy Rapp. Sheriff Couthen fears another shootout, but what Brett has in mind is saving waif-with-a-past Rannah Hayes from a life as one of Dick Braden's saloon girls.